They've done it yet again. Our readers never fail to awe us when they share their photos from all across Montana – and this week's batch of favorite reader photos (shared with us on Facebook) is another great set.
Without further adieu: Here are the top five readers photos of the week:
We've got much more of Montana to see in our May/June issue – out now!
Don't miss a moment. Subscribe today!
– Jenna 
We're big fans of what we like to call virtual getaways. We think our magazine offers that to each reader each issue. And thanks to the internet, we think Mondays are good days to do a little digital wandering. Think of it as a mini road trip from your desk.
Here's our suggestion this week: We featured a wandering photographer in our March/April issue with our Roaming the Riverside Portfolio. Kurt Wilson took the photos for the spread while wandering to each corner of Montana. 
In all, his Roadside Wanderings project for the Missoulian yielding a set of great stories and six photograph collections.
Take a look at all Wilson's work. It offers a great weekday getaway.
Enjoy!
– Jenna 
If you know anything about Montana Magazine, you know that we LOVE good photos.
Including the stunners we have inside each issue, we are lucky to have a very talented set of readers who send us images all year.
We update our Reader Photo Gallery regularly. Have you checked it out lately? We've got another batch of great images up now. 
Do you have images you'd like to share? Please do! Include full photographer name, a brief description of the image, location of the shot and your contact information in an email with a jpg file of the image to editor@montanamagazine.com.
To see more of the Reader Photos in each issue of Montana Magazine, subscribe today!
– Jenna
We're lucky to get to share the wonderful work of photographer Kurt Wilson in our March/April issue.
Wilson's images from riversides across Montana (and we mean ALL across Montana) make up our Portfolio: Roaming the Riverside.
It's part of Wilson's larger "Roadside Wanderings" project that took him around the state following historical roadside markers.
His "best of" collection of riverside photos depicts a vast variety of territory – a concept that captures the broad role Montana rivers play in the state. 
For one thing, "there's a lot of history in rivers," Wilson said.
Our slideshow is just a sampling of Wilson's beautiful work.
See the entire Portfolio by picking up our current issue today. Don't miss another Montana moment by subscribing today.
– Jenna
Photography of Kurt Wilson
While wandering more than 10,000 miles around Montana last year, photographer Kurt Wilson made thousands of unplanned images.
That was the point.
The longtime photojournalist – whose mom grew up in Three Forks at the headwaters of Missouri River and who learned to swim while fishing the Alberton Gorge with his dad – spent six weeks in 2014 taking photos of Montana while eating and sleeping in his camper.
During calculated meanderings for his "Roadside Wanderings" project that ran in the Missoulian and included photos of everything from phone booths to pelicans, Wilson was drawn to rivers on many occasions.
To view the entire Roaming the Riverside portfolio, find this issue on newsstands now. To read more about Montana all year, subscribe now.
Click the photo above to see Wilson's entire Roadside Wanderings project
In our never-ending quest to explore every nook and cranny of the great state of Montana, we've been having fun growing a diverse Instgram portfolio – and it's been a lot of fun.
Take a look at this sampling of images above you'll find on our Instagram page – where we've explored everywhere from Zortman to Swan Lake.
Follow us, @montanamagazine.com, for more images, links and subscription specials. Do you have awesome pictures of Montana you'd like to share? Send us photos that we can post to editor@montanamagazine.com.
Want even more Montana? Subscribe today to see some of the best photography the state has to offer.
– Jenna 
Have you seen our most recent photo Porfolio, The Beauty Above?
We were lucky enough to feature the aerial photography work of Larry Mayer in the Jan/Feb issue. And recently, Larry shared a video of his aerial "office" that he works in as he gather his shots.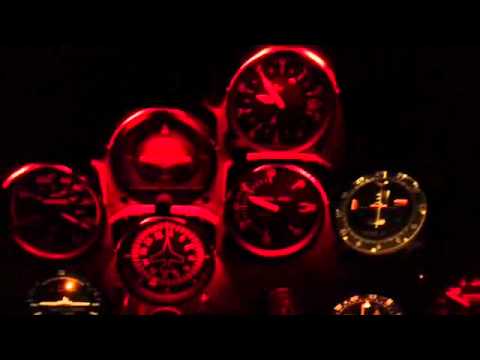 He was recently in Glendive to document an oil spill that contaminated the Yellowstone River and the city's drinking water.
Pretty cool!
– Jenna 
Just in time for the new year we've got a look back at the images that made our covers in 2014.
It's a fun look back at the year of Montana Magazine issues, which started with a cover of a curious bobcat and ended with a cover that captured perhaps the cutest cowgirl in the state.
Of course, we couldn't have done any of this without the wonderful group of people who share their work with us each issue. Our cover images were made by a diverse set of photographers. From Jaime and Lisa Johnson, who captured the snowy bobcat (January/February issue), to Lynn Donaldson who made the image of the tough cowboy riding at the Wild Horse Stampede in Wolf Point (March/April issue).
Gordon Sullivan captured the lightning bolt striking inside Medicine Rocks State Park for our March/April issue. Tony Bynum got a Glacier National Park mountain goat lounging in the unbelievable backdrop for our July/August issue.
We featured the Grand Prismatic Spring inside Yellowstone National Park, by Tom Murphy, on the September/October cover. Finally, Riley Jones was the adorable feature of our November/December cover, in an image made by Leland Howard.
Enjoy!
– Jenna